Seeds of Faith Christian Preschool is a ministry founded and supported by Seward Memorial UMC. For over fifteen years, this outreach ministry has blessed the community of Seward and surrounding areas by providing a loving, faith-based program of early childhood education and nurturing care.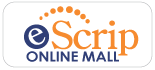 Now you can support Seeds of Faith Christian Preschool with escrip! Just click the banner to the right!
| | |
| --- | --- |
| | Click the links below for details about Seeds of Faith… |
Contact Seeds of Faith!
You can reach us at the church's phone, 907-224-7368
or email at seeds.of.faith.seward@gmail.com
---
Philosophy
Our philosophy includes the following basic concepts:
Careful selection of activities. Activities must help children feel good about themselves, be creative, be cooperative rather than competitive in nature, and fun.
Christian oriented. Concepts taught early tend to stay with us a guide our lives. The faith stance of the preschool will be nondenominational in nature.
Center-based approach. We use a number of learning/play centers, giving children freedom to choose, create, explore. Children learn best when they are interested.
Multi-age classroom. Having a multi-aged program allows children o learn from one another. A good activity can be used by varying ability levels.
Parent involvement. Parental involvement is an essential element of our program. We ask each family to provide a classroom helper about once every other month. Other volunteer opportunities are available. A sign-up calendar is above our bulletin board area at the beginning of preschool each day.
---
Admission Policy
Your child must be 3 to 5 years of age by Sept. 1st and be toilet trained.  Enrollment will be limited.  Priority will go to oldest applicants.  Remaining applicants will be placed on a wait list.  A copy of the child's current shot record is required by the start of school.
There is a monthly fee of $130.00, due by the end of the first week of each month.  A  registration/ materials fee of $115 is due at the time of registration.  Our preschool year follows the public school schedule.  Although there are vacation times, generally the monthly amount does not vary.
An application form for requesting assistance is available in the Forms and More section of this page (below).
---
Goals
We will work on the following goals throughout the school year:
To understand and practice basic Christian values.  To treat others as you want them to treat you; God loves you; God is always with you; Jesus tells us how to live.
To feel that they are a lovable, useful person.
To expand the experience of learning from Sunday school into the weekday program.
To have a positive attitude toward preschool.
To be eager to learn more about art, science, music, math and reading.
To be able to keep a steady beat in activities such as clapping and marching.
To make and enjoy friends and to find real joy in belonging to a group.
To enjoy creating art, language, music and movement in and out of the school.
To understand and use unit vocabulary and concepts.
To separate easily from parents.
To be eager to ask questions about the world around them.
To recognize and name the basic geometric shapes.
To correctly recognize number quantity relationships to 10.
To enjoy looking at books and being read to.
To recognize their first name in print.
To be able to cut a circle.
To be able to recite the alphabet.
To be able to associate letters and their sounds.
To be able to print their first name.
To be able to tell a simple story.
To use speech to express feelings and ideas.
To recognize colors and name them correctly.
To understand concept of right and left.
To be able to balance, hop, skip, catch and throw a ball overhand.
To be able to attend to a group project for 15 or more minutes.
To develop self help skills of washing, drying hands, putting on outdoor clothing including zipping jacket
---
Discipline
Caregivers will use positive guidance, redirection and the setting of clear limits that foster the child's own ability to become self disciplined.  We use the guidelines of Conscious Discipline, a comprehensive self regulation program that integrates social-emotional learning and discipline.  For more information go to www.consciousdiscipline.com.
---
Daily Schedule
9:00-9:20
arrival, journal time/books and puzzles
9:20-9:45
circle time: songs, stories, calendar
9:45-10:50
learning centers
10:50-11:00
cleanup
11:00-11:15
snack time/phonics/God moment
11:15-11:30
star of the week/large motor and  games (inside or outside), goodbye song
---
Your child's day
Our school day is based on a creative curriculum which is designed to give the child balanced periods of action and quiet activities.  This type of informal structure gives the child time for individual growth and prevents either over or under stimulation.
Each activity is seen as an opportunity to teach children about God and Jesus and to reinforce God's love for all of the children.
LEARNING CENTERS:  The bulk of the day is spent in learning centers, including:  art table and easel, dramatic play and housekeeping area, language center (books, flannel board, etc.), math manipulative area, cut and paste table, science shelf, water/sand table, blocks, music, large motor and cooking centers. Within these centers, the teacher provides activities and materials to facilitate your child's development.  Activities may also center on a theme.  The children are encouraged to become involved in the activities and to master skills at their own rate of development. Children learn about their world when they can manipulate materials.  Play is the medium through which young children translate experience into something meaningful to them.
GROUP TIME:  The entire class comes together for short periods of time when the children first arrive and after learning center time.  Concepts are introduced through verbal expression, pictures, songs, finger plays, creative movement, art games and role playing.
STORYTIME:  Stories on monthly and Bible based themes are presented through books, tapes, flannel boards and the use of puppets and simple games.  These are selected to coincide with other activities so that concepts are reinforced.
MUSIC:  Children learn basic preschool concepts through songs such as:  colors, numbers, shapes, days of the week and thematic concepts.  They are encouraged to imitate and invent large motor movements while listening to music or stories.  In addition, rhythm activities, and musical games that foster cooperation are used. A love of music is definitely encouraged!
OUTDOOR PLAY/LARGE MOTOR:  Large motor activities are an important part of the program and an extension of the curriculum.  Children will participate in outdoor activities, weather permitting.  Children do not get colds from being outdoors in cold weather.  Please be certain that your child has the proper clothing for outdoor play; coat and mittens, hats and boots are essential during the winter, and a jacket or sweatshirt should be brought to school during the late spring and fall.
What to Bring
Clothes suitable for messy play
Extra set of play clothes and shoes to be kept at preschool
Outdoor clothes appropriate for the weather
(Please label clothing.)
---
Forms  (Registration/Financial Aid/Parent Volunteers)
You may download needed forms from the web (requires Adobe Acrobat Reader or comparable software, available free from Adobe.)
Forms are also available at the church office, or by calling 224-7368.
---
Sick Child Policy
The following are guidelines for knowing when your child should be kept home because of illness:  (We would appreciate a phone call at the church #:  224-7368 when you know that your child will be absent.)
When the child displays the following symptoms the night before or the day of schools:  chills, earache, flushed face, headache, upset stomach or vomiting, skin rash or sores, temperature of 100 F., unusual cough, sore throat, listlessness, inflamed or swollen eyes, complains of pain or diarrhea.
If your child has a common cold with excessive nasal discharge or cough, your child should be without fever at least 24 hours before returning to school. Your child should feel well enough to play in a group inside or outdoors if weather permits.
If your child has been exposed to a communicable disease, if the child is due to become contagious within a 24 hour period, he or she should stay at home. The preschool center should be notified if your child has a communicable disease.
Parents shall abide by the teacher's judgment if she feels the child should be kept home or sent home because of suspected illness. We appreciate your cooperation in helping to maintain a healthy environment for all of our children. Remember, sick children recover best at home.
---
Seeds of Faith Staff
Jennifer DesErmia   has been involved in Seward's community of young families for the past 7 years, since starting her own family. She has been an active board member of Seeds of Faith Christian Preschool for 3 years, board member of Seward/Moose Pass Imagination Library, coordinator of the Summer Hiking Group for young children and their caregivers, coordinator of Seward Toddler Co-operative Playgroup, and ballet teacher at the Apex Gym.

Jennifer graduated from the University of Louisville with a Bachelor of Arts in Anthropology and Theatre Arts, and also has a professional certificate in Culinary Arts from AVTEC. Her career path has taken many interesting twists and turns including environmental educator, Montessori School substitute teacher, National Park Service Ranger, chef, restaurant owner, homemaker, and preschool teacher. Jennifer and her husband, Kirk, who works for the National Park Service, have chosen Seward to be their home because it is a wholesome place to raise a young family, it has a strong sense of community, and the best access to the Great Outdoors for all of their active pursuits.
Karen Chase has a Bachelor of Science degree in home economics education and a master's degree in education.  She worked for 12 years as a home and career skills/health teacher in public schools in the northeastern U.S. Karen has taught at Seeds of Faith for over ten years.
Karen and her husband, Duane, served as commissioned missionaries of the United Methodist Church for 11 years. They now run Havenwood Guest House and Duane is the chaplain at Providence Seward Mountain Haven Care Center.  They have two sons, Mark and Brett.  Karen seeks to live out her commitment to Christ, and sharing God's love with children is a big part of that.
---
Seeds of Faith Board Members
The Seeds of Faith board members are volunteers.  They are dedicated to the success of the school and are at your disposal for comments, concerns and any input you may have.  The Seeds of Faith Board meets at the church, during the first week of each month, usually during the noon hour.
| | |
| --- | --- |
| Parent Representative : | Kim Bird |
| Parent Representative : | Jan Bukac |
| Treasurer: | Julie Wilder |
| Parent Representative: | Jen DesErmia |
| Pastor: | Jim Doepken |
| Teacher: | Karen Chase |
| Teacher: | Brooke Andrews |
| Secretary: | Teresa Bickling |