This is the online home of Seward & Moose Pass United Methodist Churches, serving the Southeastern corner of the Seward Peninsula for over 100 years.
​
Our goal is to proclaim the love and grace of Christ to our beautiful corner of the world. We'd love to have you join us for worship. Come as you are.
​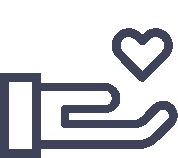 Those who are gracious to the poor lend to the Lord, and the Lord will fully repay them.